South Africa has one of the world's highest HIV positive populations with an estimated 7.7 million people living with HIV. The South African government manages the highest HIV donor-supported program in the world with 4.2 million people on antiretroviral treatments.
The high number of people who require routine access to medicines for HIV and other chronic conditions leads to congested health facilities, overburdened health staff, and challenges in the quality of care.
For some time, South Africa has offered stable HIV clients access to their medicines outside of a clinic where lines are shorter — and the pickup point is often closer to home or work.
But, the program remains misunderstood and unfamiliar to both clients and clinicians.
Enter Dablapmeds. Dablap is well-known local slang for a shortcut.
The goal: increase the number of people accessing medication at external pickup points with a friendly, accessible rebrand of CCMDD (Centralized Chronic Medicines Dispensing and Distribution) program
Description of Process: The roll out involves two distinct phases:
First: Rebrand the program so it is resonant and impactful to the local target audience as well as to continue the current momentum of registering patients.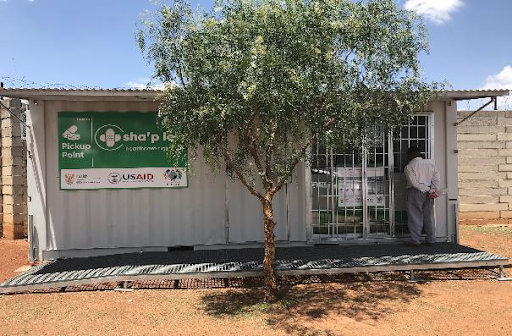 Second: Combine data analyses and client engagement via MenConnect to identify and educate to in order to solve specific issues or barriers to program engagement. Maximize engagement and registration opportunities that arise from this phase over the longer term for sustained program retention.

Description of Operational Plan: The Operational plan involves a phased regional approach to DSP and NDoH engagement, clinic alignment and onboarding as well as targeted regional activations at Taxi ranks and outdoor and comprehensive regional radio campaign roll out.
What Makes the Intervention Unique/Different: What differentiates this program is the application of private sector marketing approaches that utilize a combination of consumer insights and data analysis, as well as leveraging local knowledge and experience and vernacular language intimacy to be able to apply a relevant colloquial communications approach to a data driven on the ground program roll out.
Impact Data: Although the intervention is still in launch phase, the following metrics will be considered to measure impact:
Number of patients accessing external pick-up points outside of the facility
Number of patients engaged via MenConnect
Retention/adherence rate
Viral suppression rate
And more.
About CCMDD
The National Department of Health's (NDoH's) CCMDD program is a differentiated care model. Differentiated care models follow a patient-centred approach to simplify and adapt health services to better serve the individuals needs and reduce unnecessary burdens on the public health system. CCMDD improves stable chronic patients' access to medicine through the creation of convenient, community-based Pick-up-Points where stable patients living with HIV and other chronic diseases can collect their medications outside the traditional public health facility
By leveraging and sharing the expertise and experience of the private sector in distribution, logistics and marketing Project Last Mile supports the NDoH's capability to save lives in the fight against diseases such as HIV, tuberculosis and malaria.
CCMDD Impact Data: 2,296,219 patients active on CCMDD collecting from 2080 private sector pick up points; 98.6 % Adherence to ARVs reported.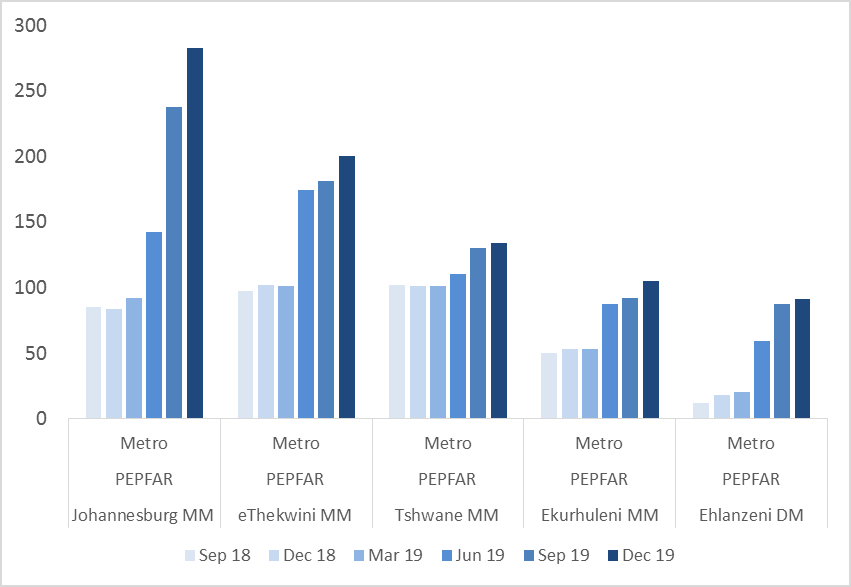 Reference/Website: Since 2016, Project Last Mile has had an ongoing partnership with USAID and the NDoH in South Africa. Find out more at projectlastmile.com