Description/Activities: The campaign involves the development and launch of a specifically targeted, insights based and researched brand that speaks directly to men on health and wellbeing generally and on HIV care and treatment specifically.
The MINA. For Men. For Health brand will be focused on men and their health and wellbeing—while also then engaging them more directly on HIV care and treatment initiation and retention.
MINA. For Men. For Health means "me" in the context of "my community."
The brand will be launched and maintained via a full spectrum of consumer media as well as in clinic interventions and engagement to clients directly as well as via clinicians.
The brand will engage a full spectrum of stakeholders, including those in the public sector, private sector, and civil society.
Overall description of Process: MINA. For Men. For Health is about reconstructing men's relationship with healthcare by creating self actualized men who are integrated into the healthcare system and are deliberate in their desire to understand their health and take their treatment, no matter what.
​MINA. For Men. For Health will move men from a constant state of despondency to a state of being intentional about their health and taking their treatment.​
Embedded in MINA. For Men. For Health is the "Undetectable = Untransmitable" ("U=U") messaging in a way the public understands.​
The overall brand vision and goal is to significantly decrease the number of men who are dying unnecessarily due to an inability and lack of desire to act.
Elements of MINA. For Men. For Health Execution:
Men's Stories campaign
Editorial and advocacy support
6am for Men
Video specifically developed for men while they are waiting for their test results in facility
Roadmap to Health that shows the journey they are about to embark on in a clear, concise and motivating manner, in-clinic messaging, clinician collateral
What Makes the Intervention Unique/Different: Key elements of successful consumer brand marketing and brand building were leveraged in the development of this campaign and approach.
These include:
Targeting (men of a certain age only)
Segmentation (the development of a number of male archetypes via the HIV cascade)
Master brand development (one brand and approach, VIS to cover the entire spectrum of the man's journey to health)
Best in class agency to drive communication and creative campaign development
A strategic marketing and operational marketing approach.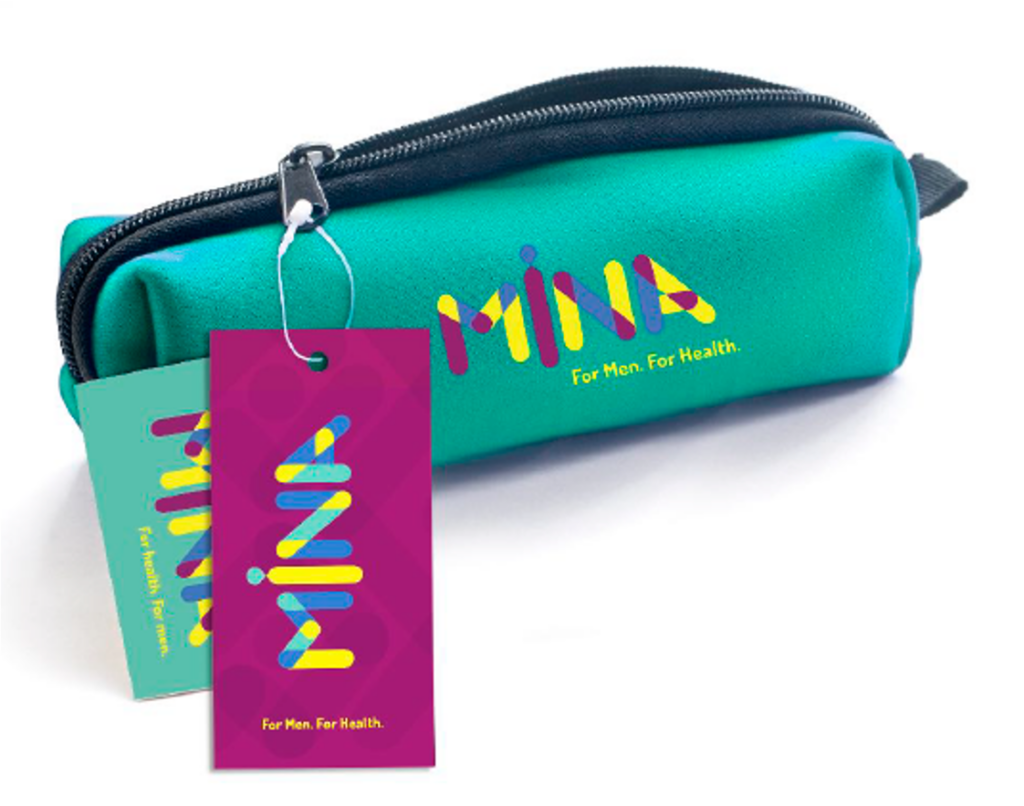 Impact Data: Although the intervention is still in launch phase, key indicators for success in the design of the program are tagged to support attaining increased treatment and retention targets.